Free Digital Collections with your Library Card
PCIN is a member of the downloadLibrary consortium, a group of area libraries that have collaborated to provide downloadable ebooks, audiobooks, and magazines to its members. 
Members of any PCIN Library have access to over 37,800 ebooks, 13,600 audiobooks,  4,200 magazines.  All free and available with a library card. 
How it Works
You'll need:
Internet access
A valid library card, and your library PIN (generally the last four digits of your phone number). Library cards must be from Stratford Public Library, Perth East Public Library, any branch of the North Perth Public Library, St Marys Public Library, or West Perth Public Library.
Follow the specific instructions for your device and you will be reading in no time.
Notes:
Lending periods can be 7, 14, or 21 days and you can have up to 15 downloadLibrary items checked out at one time.
Materials can be returned early, reducing wait times for others (return early)
There are never any late charges!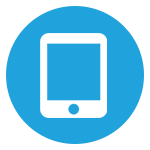 Need help? Contact your local library or visit the OverDrive Help portal.